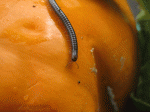 First a video  re "Planting Garlic",  then some  pics of Skyward Pumpkin chop-and-drop (below the video):
Planting Garlic 1 of 6 (video):



Skyward Pumpkin chop-and-drop (pics):
See blog entry Skyward Pumpkins and Happy Halloween for another video of Skyward Pumpkins.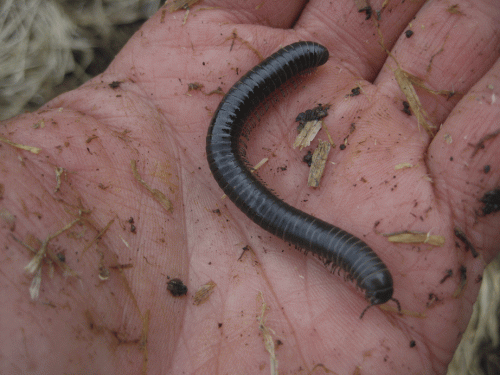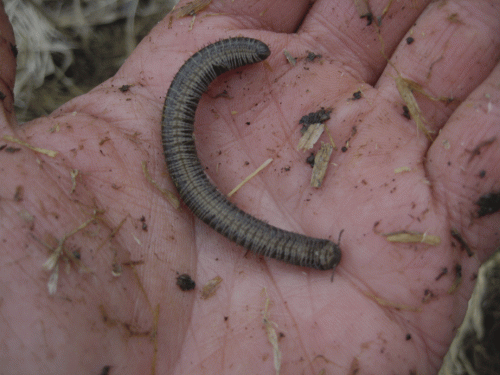 Figure 4.194  Right Side Up.  Some of this millipede's characteristics include: doesn't bite (but does release a cyanide-based fluid that STINKS!), mostly a scavenger of organic debris, short antennae, slow crawler, legs are tucked under the body.  Most of those characteristics are in contrast with a centipede's: centipedes are fast, long-antennaed, predatory, and pack a mean bite.  Figure 4.195  Up Side Down.  Same millipede, probably more annoyed at this point.
Happy planting garlic, onions, and shallots and see you tomorrow.
Tony