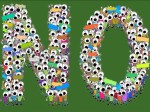 Rotten Robbie Gas Station in Sebastopol, California has been violating its use permit for many years.  Among the many use permit violations, the gas station's car wash is greatly louder than its use permit allows.  Citizens of Sebastopol have been working with the Town of Sebastopol for a resolution to this issue.  Below are communications regarding the issue:
20130716 RR_Plan_Approval_Jul16
20150110-1_Letter_to_Larry_12.23.14
20150110–3_Excerpt_PC_Minutes_12.09.14
20150110–4_PC_Staff_Report_item_7c_01.13.15
20150128 Larry's Response 1-15-15
20150216 Grutzmacher-Folk021215 ltr re Rotten Robbie PRA
20150305 RR Site and Landscaping
20150314 Sebastopol Alliance for Neighborhood Empowerment Petition
20150804 Public Comment to City Council Meeting — August 4th, 2015
Please notify neighbbors and The City of Sebastopol that you want Rotten Robbie's use permit violations stopped.
Sebastopol Planning Commission:
[per City website] "You can reach the Planning Commission Members Through the City of Sebastopol Planning Department (707-823-6167)."
Current Planning Commission Members:
Colin Doyle, Evert Fernandez, Linda Kelley, Russ Pinto, Scot Stegeman, Zachary Douch, Michael Jacob.
Sebastopol City Council Members:
Speak at City Council meetings.  From the City's website:

City of Sebastopol, California, 95472
(Sprint Copy on Main Street will download your emailed file, print on card stock, and laminate your own lawn sign.)
If you wish to receive copies of the City Council agendas, please contact Mary Gourley, CMC, City Clerk, at mgourley@cityofsebastopol.org to be placed on the email list.
City Council Meetings
Tue, Aug 18, 2015 – 6:00pm
Canceled
Tue, Sep 15, 2015 – 6:00pm
Tue, Oct 6, 2015 – 6:00pm
Tue, Oct 20, 2015 – 6:00pm
Tue, Nov 17, 2015 – 6:00pm
Tue, Dec 1, 2015 – 6:00pm
December 15 2015 City Council Meeting
Tue, Dec 15, 2015 – 6:00pm
We are they — be active in your government.
Tony