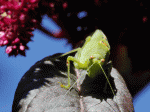 You have landed on Day 2 in this 3-day series of videos depicting  amaranth seed collecting.  Enjoy!
First a video  re "Amaranth Seed Collecting".   Today's video is part 2 of 3 (1/day) for the series!   THEN some amaranth pics (below the video):
Amaranth Seed Collecting 2 of 3 videos
Amaranth in Tony's Garden (pics):
Amaranth on the web:
I like the page "Growing Amaranth and Quinoa" at:
http://www.seedsanctuary.com/articles/growing-power-foods.cfm

                                                                                                      For chicken lovers: "Feeding the Flock from the Homestead's Own Resources: Part Two"
http://www.themodernhomestead.us/article/Growing-Poultry-Feeds-2.html

Happy seed collecting and see you tomorrow.
Tony